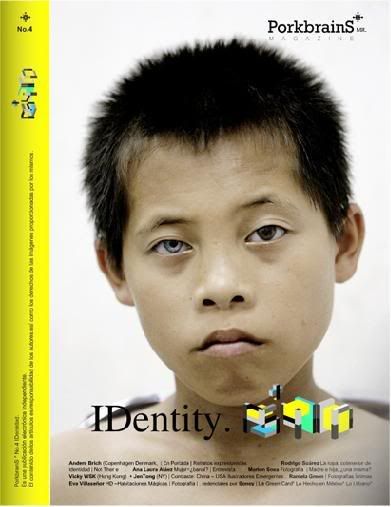 Esta es la fabulosa imágen del nuevo proyecto que se une a The Pigmy Deer Network, en el que estaremos colaborando, y se llevará a cabo un "scouting"intenso, para que número a número exista un escenario para aquellos miembros de la Red The Pigmy Deer.Este proyecto no sólo emancipa la idea de las revistas impresas, también es una abanico de interpretaciones a temas sociales actuales, vistos desde una perspectiva jóven y objetiva. Este medio virtual dialoga con disciplinas como el arte, la sociología , la arquitectura, entre otras, y en esta cuarta edición, presenta el ambicioso tema
Identidad

.
PorkBrains Mag se integra específicamente en TPD a los proyectos que buscan el Desarrollo de Conceptos Artísticos & Nuevas Estrategias & Enfoques de Oportunidades para el Mundo de Arte y la Creación, a partir de la realidad actual.
Es sin duda PorkBrains Magazine un proyecto con personalidad propia, distante del tono promedio de las revistas on-line : Un asomo al arte emergente, Un espacio itinerante en la web, que apartir de hoy, se integra a nuestro Crew , para seguir creando y creyendo.
En un honor.
Bienvenidos.
Direccion Creativa
ThePigmyDeerNet
.........................
Convocatoria