"His collaborations and remixes tend to be uniformly fierce and furious; he knows how to prop up whoever has the microphone."
CHICAGO READER
Ghislain Poirier
,

made a statement between the years 2005 and 2007 by creating the IT Montreal parties

_Bounce Le Gros_

. The digital Multi-instrumentalist , producer and DJ, it´s a referent to the club addicts, to nova soca and retro-electronic tunes.Last night, the Alhóndiga of Granaditas, the main stage of spectacles in the Festival Internacional Cervantino, was full. More than 7,000 people danced , clapped, and welcome the Quebec crew, that performed mostly jamaican tunes ...

.live!

and perfectly show their statement music, to a complete different audience from what they are used to.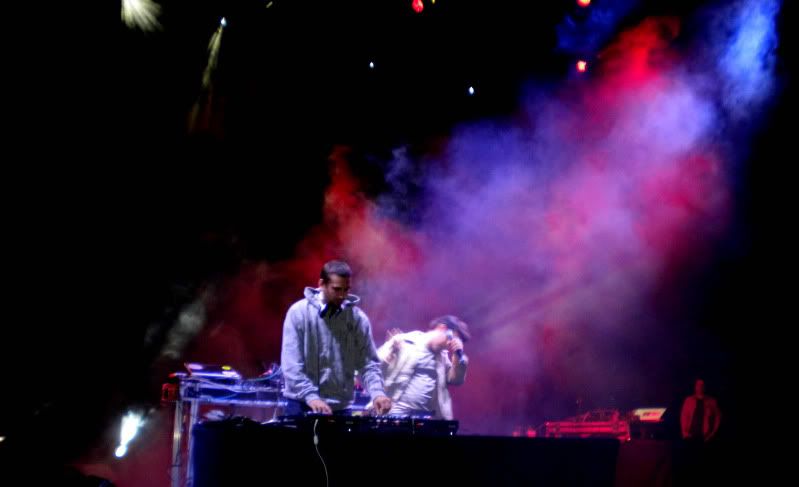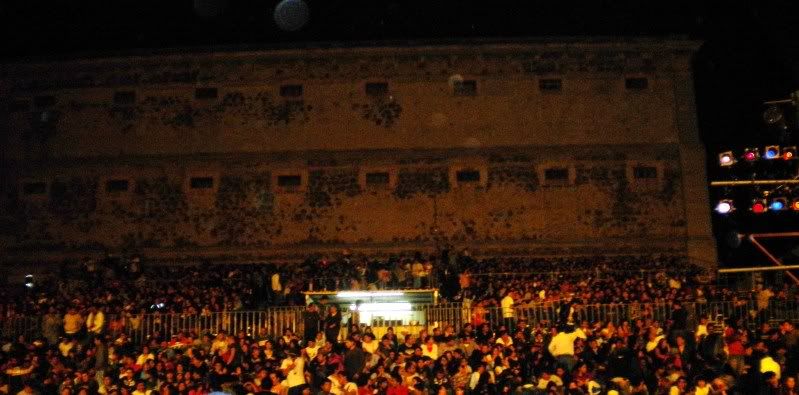 Even though mexicans are not very used to

nova-soca

and

bass

, the over-the-top-electro fans couldn´t help to bounce. Some where a little bit impacient ( Modeselektor was coming next) , but at the end.. they kicked it. The Crew´s incredible vibe, and musical creativity took it to the top... everyone talked about them after the show. Everyone was surprise with the cumbia rythms that the Canadian mastered.


Poirier has become renowned globally for his bass slammin´ remixes that continue to further solidify his title as "king of the bounce".He has remixed tracks for UK grime/hip hop sensation Lady Sovereign (Def Jam), Bassnectar, Pole, Buck 65, The Editors, Champion, all to much critical acclaim and garnering him attention from publications such as pitchforkmedia.com , The Wire and XLR8R Magazine
.



At the end of the concert everyone agreed, Modeselektor didn´t gave its best performances yesterday, but the spectators will follow Poirier musical career for sure

. The

get-back-to-jamaican- tunes , and other latin perfectly remixed sounds

cautivated our ears.

It´s a matter of
sabrozura.

For more information
www.myspace.com/poiriersound
or just click on the links in the article